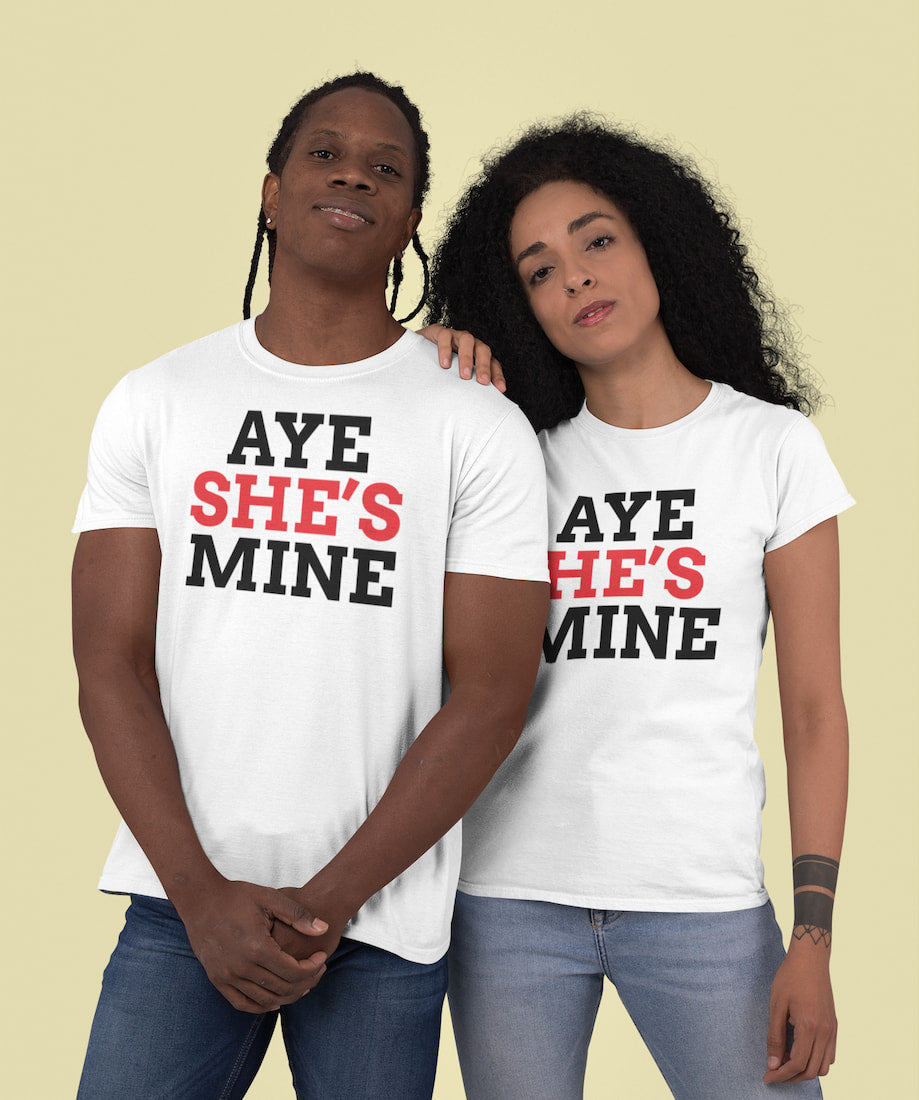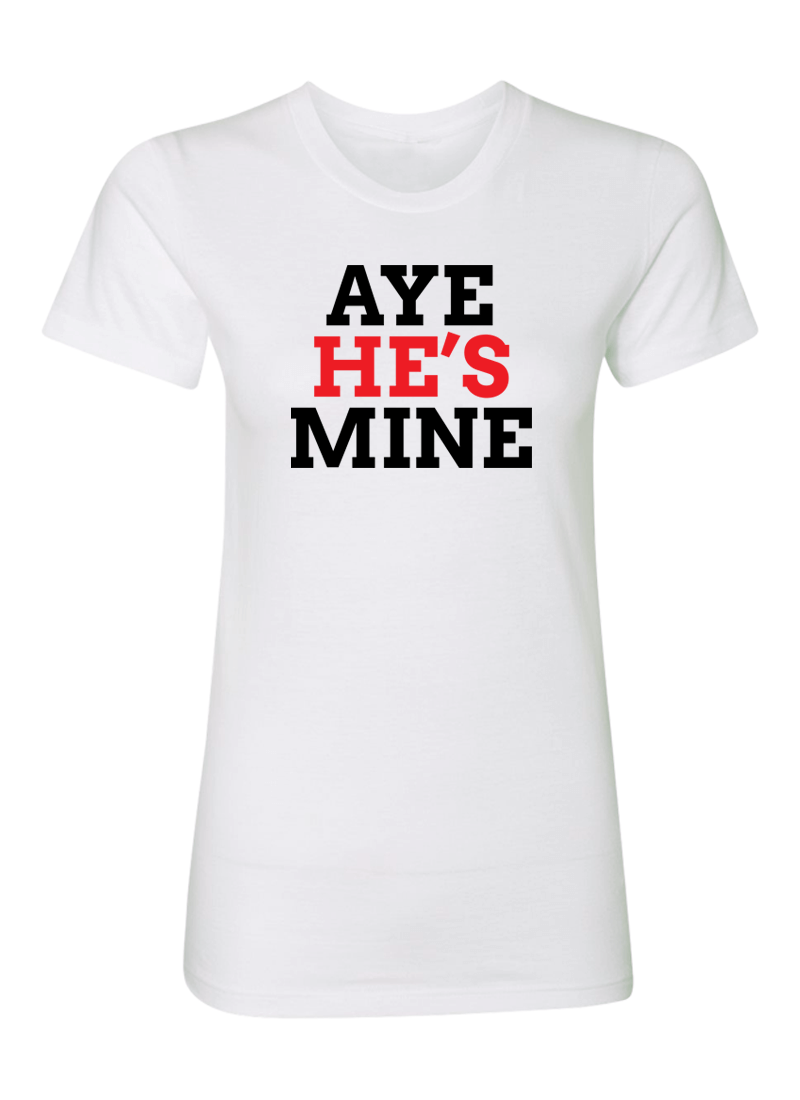 Aye She's Mine & Aye He's Mine - Couple Shirts
SCA1M1W208401
Get dressed with your darling to announce your love and relationship to the world!
We have high quality crew neck shirts with many colors to choose from.
These fashionable shirts are decorated with a unique and original design to help you look amazing no matter where you go.
His and her matching boyfriend and girlfriend or husband and wife tops are ideal for parties, family reunions, and social gatherings.
These are also perfect costumes for honeymooners, soulmates, and newlyweds.
Need a gift for your anniversary? You know the answer!